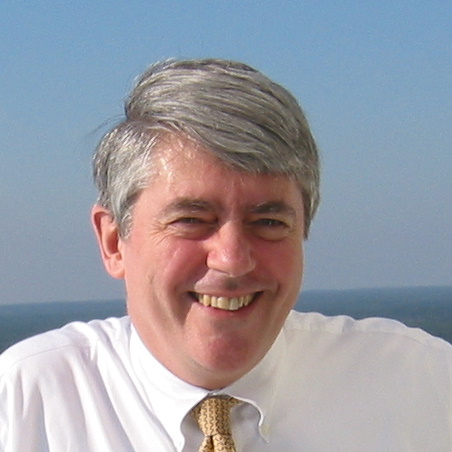 Ty Hughes founded Hughes Law PLC to help clients solve problems and successfully navigate the increasingly complex world of federal procurement.
With 35 years of federal procurement experience, Ty has represented government and private sector clients in numerous government contract matters. He has seen procurement issues and disputes from both sides and finds that experience invaluable in solving problems. There is a great need for the efficient resolution of contract disputes. He knows how to get results.
An engineer by training, Ty began his legal career in the U.S. Army where he served in the Judge Advocate General's Corps. His first assignment as a JAG officer was in the 82nd Airborne Division as a trial counsel. His subsequent assignments all involved procurement.
He was assigned twice to the Army trial team, representing the Army in contract disputes before the Armed Services Board of Contract Appeals. Following completion of the six-month program manager course at the Defense Systems Management College, Ty was assigned to the Pentagon to work on acquisition matters as an Assistant General Counsel for the U.S. Army and later as Special Assistant to the DoD Inspector General. In 1991, he volunteered for deployment to Kuwait and spent nine months as Chief Counsel for the Defense Reconstruction Assistance Office rebuilding Kuwait after the Gulf War. He retired from the Army in 1992 as a lieutenant colonel.
Ty spent ten years in private practice in the Washington, D.C. area. He was a partner in a large D.C. law firm with strong government contracts and lobbying practices. In early 2003, he returned to government service as the Deputy General Counsel for Acquisition for the U.S. Air Force where he served in that capacity for nearly nine years.
As the senior acquisition lawyer for the Air Force, Ty worked with some of the most talented acquisition professionals in the Department of Defense and helped them solve challenging procurement problems. His office supported the acquisition of major defense systems and the administration of contracts throughout the Air Force. He volunteered again for overseas deployment and was assigned by the Secretary of the Air Force to manage a special logistics project in Iraq and Afghanistan between 2007 and 2011, in addition to his primary responsibilities in the Pentagon.
In 2011, Ty became the general counsel for the government group of a large public company that supported the Department of Defense, Department of Energy, and other civilian agencies. He helped his clients win new work, resolve contract administration issues, manage litigation, and comply with the myriad of rules applicable to federal contracts. Ty managed the delivery of legal services at six locations including Afghanistan. Other areas under his responsibility were risk management, compliance (including cost accounting standards), and export control. As a general counsel, Ty managed the litigation budget and understands the importance of effective but efficient dispute resolution.
B.S. – U.S. Military Academy
J.D. & M.B.A. – Boston University
LL.M. – Georgetown University School of Law
M.S.E.E. – Virginia Polytechnic Institute and State University (earned later in his career to get a better understanding of challenges facing his technology clients)